Places of Interest in Earlswood and St Johns
St John the Evangelist Church to the south of Redhill. The church was constructed in 1843 with substantial alterations later in the century.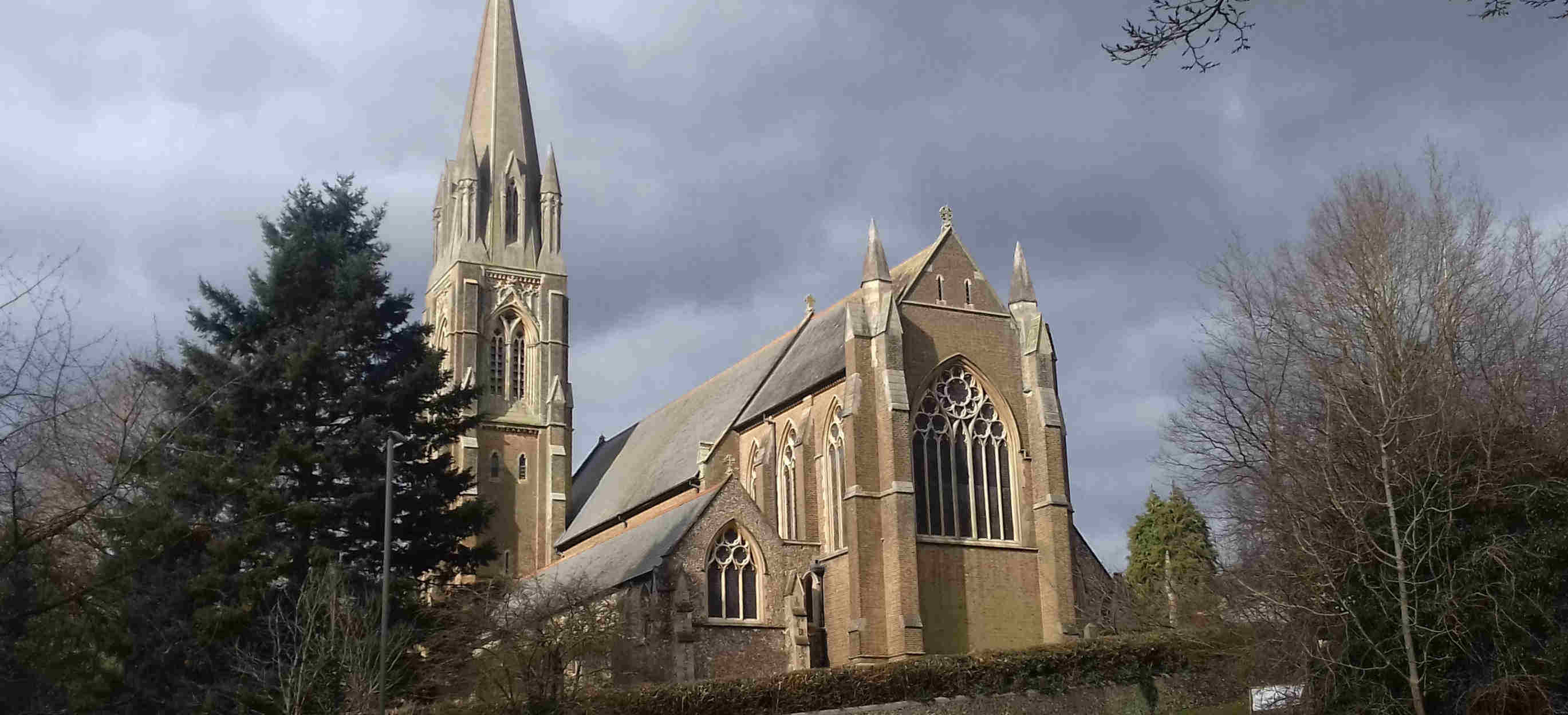 ---
Earlswood Lakes is a public open space with a car park and a refreshment kiosk. There are two large lakes. There is a painted Bird Box trail and by the boat house of the upper lake, there is 'human sundial' where you stand at a specific place and the shadow cast by the human points to the 'dial' of stones denting the time. Our view here was taken in coldest winter.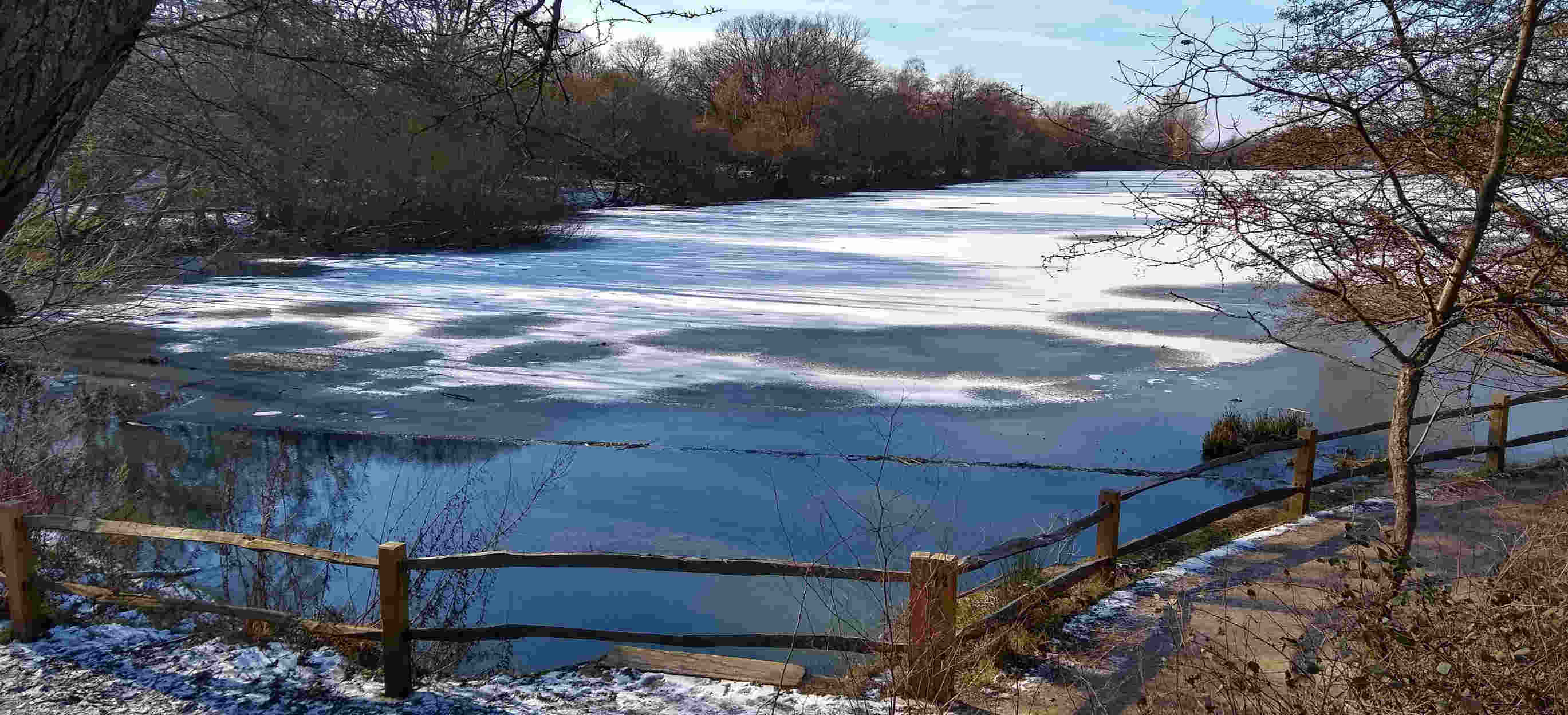 ---
The Royal Earlswood Hospital formerly known as Earlswood Asylum for Idiots and Imbeciles, was founded in 1847. It closed in 1997 and has now been converted to residential use. The hospital was one of the first to treat rather than just house their patients and became world famous. One of the inmates, James Henry Pullen became famous for his model building abilities.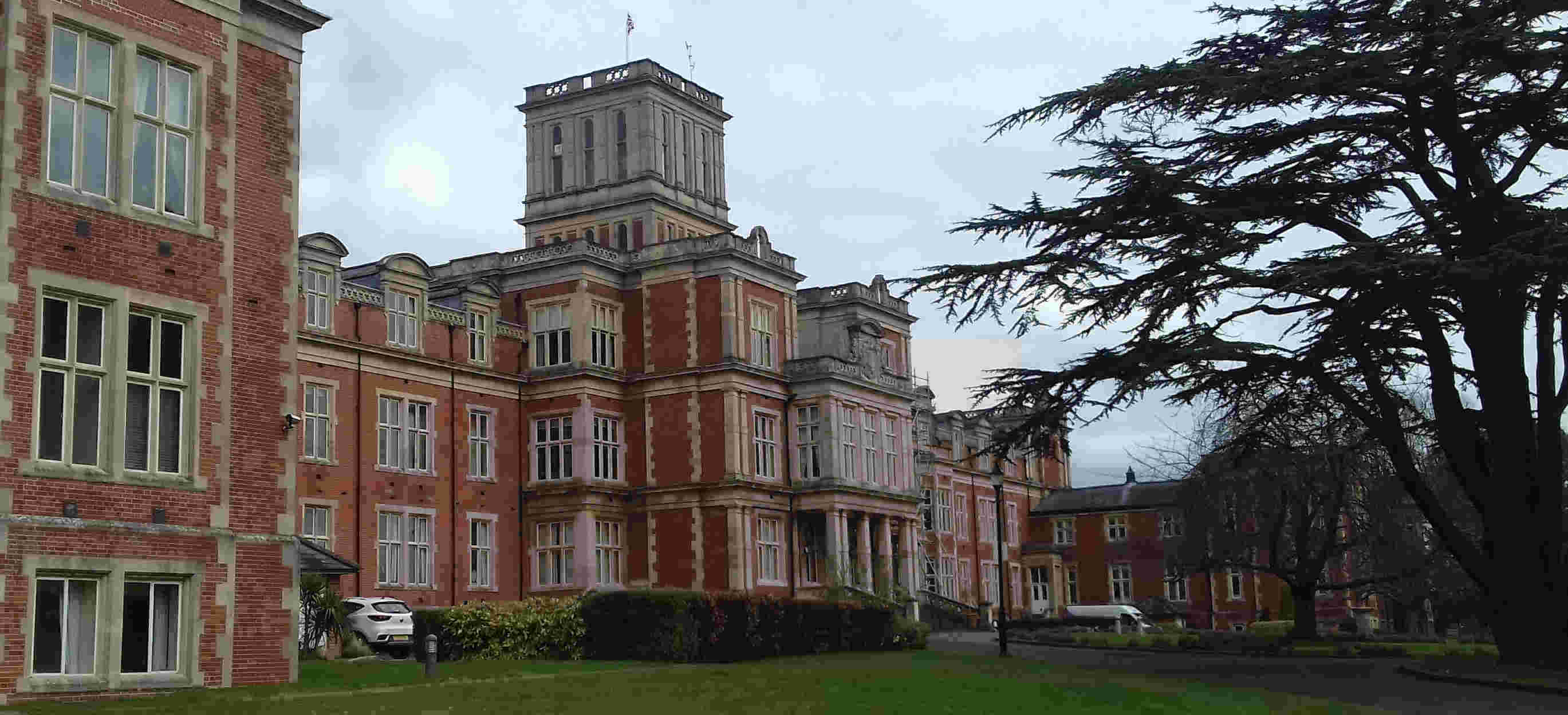 ---
All photos taken by Bruce Healey except Earlswood Lakes which was by Christine Dunford.