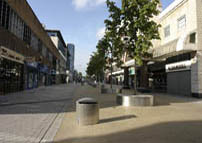 Why Join The Reigate Society?
The more members, the more influence we have as a lobbying body.
Receive three newsletters and an Annual Report each year with planning, development and conservation issue reports.
Attend talks, outings and other events.
You can volunteer to help by serving on one of our committees.
A yearly minimum membership of just £10 for individuals, £15 for a family, £30 for corporate membership with inclusion of business details in all newsletters.